Hannah Judkins
Director of Digital Marketing & Social Media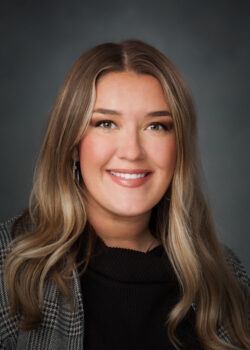 Hannah joined Century Hospitality as the Director of Digital Marketing and Social Media in October 2022. She has worked in the marketing industry from the start of her career.
She graduated with a degree in Graphic Design from West Liberty University in 2016. Hannah supports the efforts for our portfolio of hotels by managing social media, digital marketing, and creating collateral to continue to drive our presence online and with the public. Hannah is skilled in crafting strategies to utilize web platforms for increasing brand awareness and producing reports and presentations that lead to our properties' overall performance.
Prior to joining the Century Hospitality portfolio, Hannah held positions as an Ad Production Artist and Senior Graphic Designer. With her optimistic, creative, and energetic personality Hannah brings a hands-on approach to Century Hospitality.